Endoscopy department is located on the 3rd floor and includes the following sections:
2rooms equipped with APC, portable and central suction, trolley cad and central oxygen
Recovery rooms consisting of 4 beds to which the patients will be transferred once procedures are done and they will be monitored until they regain complete consciousness.
1 waiting room andanother room particularly for patients' admission. The services which are offered in the Endoscopy department are: Endoscopy, colonoscopy, Endosonography and collection of sample by FNA method. Most of these procedures are done casually and once it's over and the patient is stable, they will be dismissed.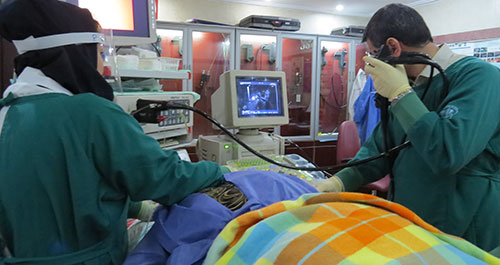 Patients with Achalasia Disorder are managed in this department by toxin injection or balloon under the specialist supervision.
Digestive systems' bleedings can also be controlled in this section. In addition, digestive tracts' pulips are also removed after diagnosis and is sent to pathology Lab for further investigations.
ERCP, removing CBD stones, duodenum stents are other services featured in this section.
These procedures are after the patient is sedated hence it'll be much easier for the patients to tolerate and most patients won't even notice during or once it's done.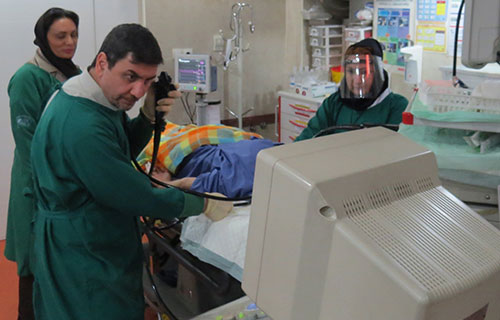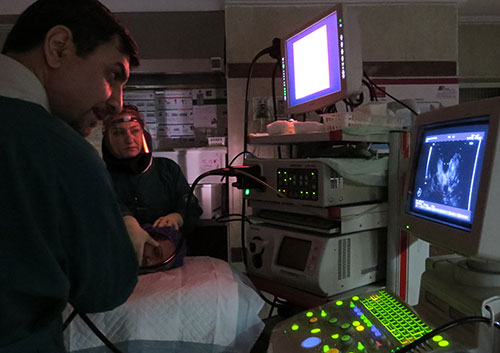 Presence of gasto-entrology's grand masters from Tehran University of Medical Sciences
and well experienced experts and variety of the above mentioned services has been the reason for patients from all across Iran to seek treatment in this center.